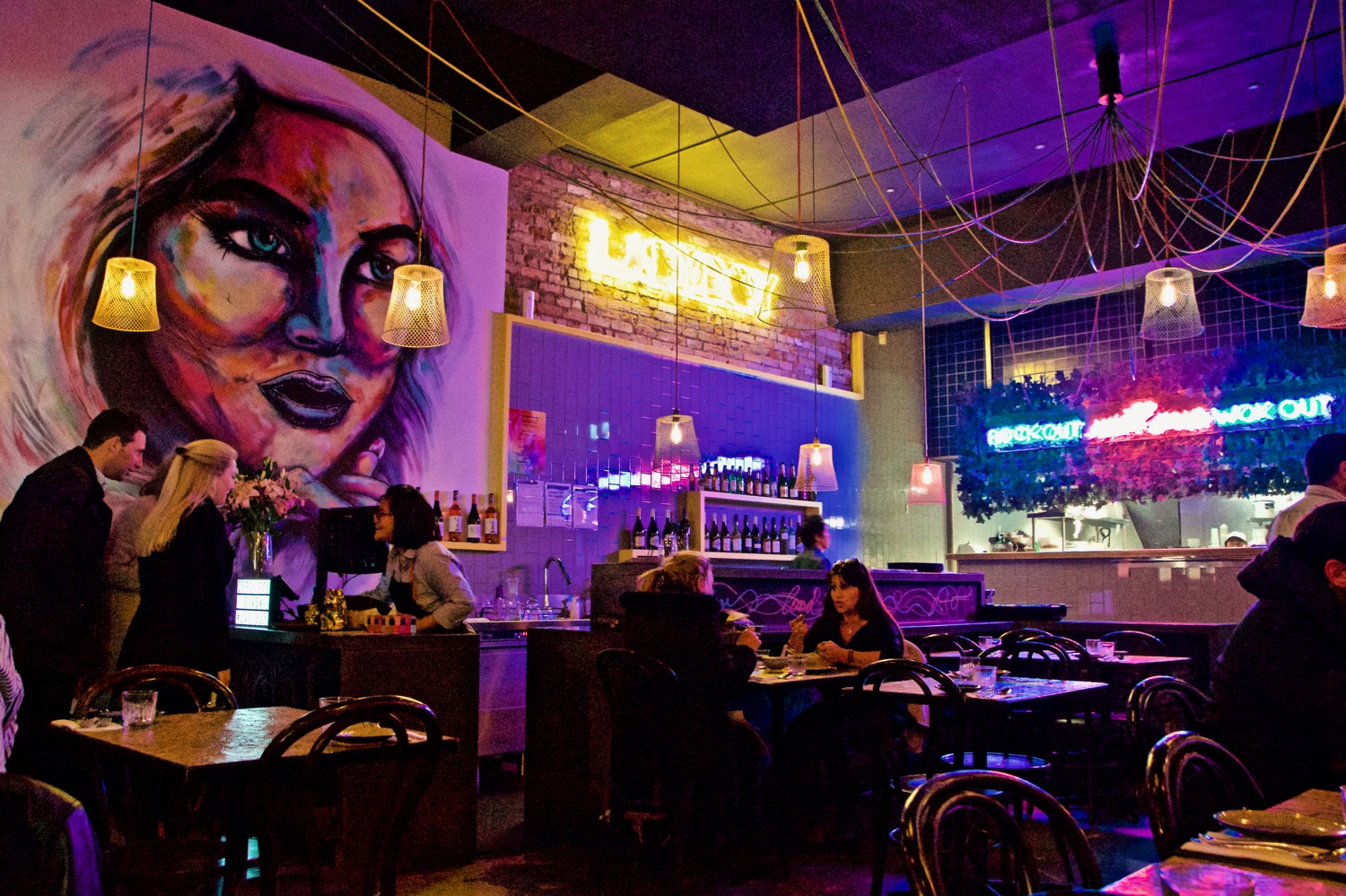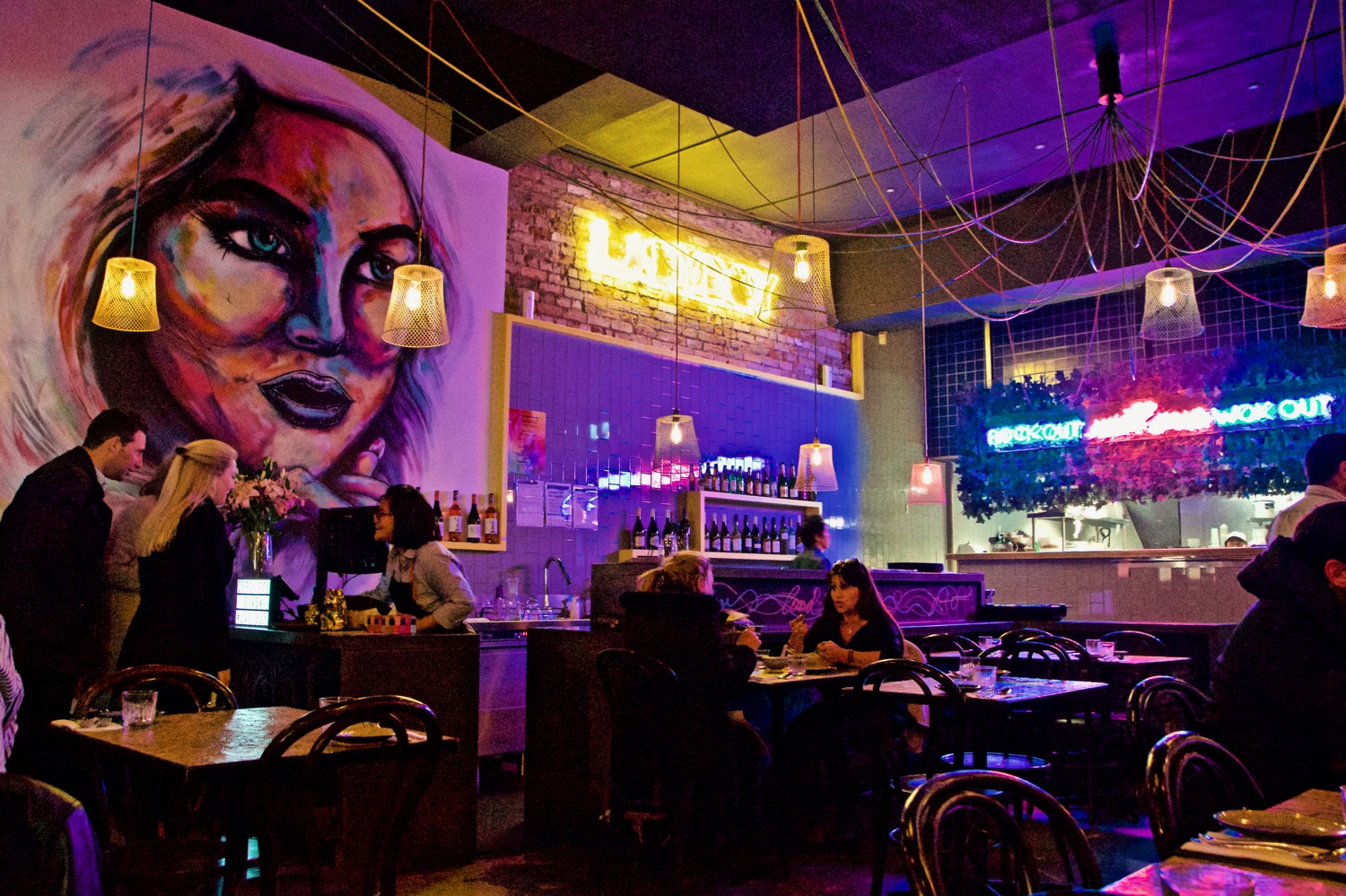 Under the guidance of owners Sumalee Sae-tang and Manpreet Singh (Sabai), Thai gastrobar LadyBoy serves up an impeccable menu of contemporary Thai food and drink.
Sumalee and Manpreet are partners in life and work, both chefs, have taken LadyBoy from strength to strength after the success of their first restaurant, Sabai.
This vibrant venue with a cheeky name ensures that all the zest, vibrancy and vigour of Thai cuisine comes through on every plate. This grounding in Thai flavours is paired with modern techniques, local produce and ingredients to deliver a sophisticated menu unlike any other Thai offering in Melbourne.
We suggest you start with the DIY Betel Leaves, a delicious plate comprising of sticky pork belly, pickled vegetables, Korean kimchi and fried shallots - this is one delectable flavour explosion.
The Gai Tod on the other hand is a great accompaniment to your tipple, and their version of that fried chicken bar staple. Think perfectly crispy battered fried chicken, slathered in a spicy tamarind chilli sauce and pickled onions.
Similarly delicious is the Larb silken tofu that boasts a beautiful balance between sweetness, savouriness and tartness with just a slight chilli kick. We loved that the dish has loads of aromatic fresh herbs.
For mains, it is difficult to go past the curries. The Penang curry is a show stopper. Think 4 hour slow braised Great Southern Beef Rib that is falling off the bone and beautifully tender and succulent. Harmonising a perfect balance of spices and sweetness, this curry is one of the best examples of a Penang curry we have had. Together with steamed rice and roti, this robust and fragrant dish is an addictive and comforting dish.
The ultimate crowd pleaser on the menu to delight any foodie is the Deep-Fried barramundi fillet with three-flavoured sauce, lemongrass, dried chili, fried basil. The expertly fried and seasoned fish possesses the customary punchy flavours exhibited by South East Asian dishes.
Whatever you do, leave some room for their new dessert, the Chocolate Brownie. Guiltily rich and beautifully velvety, this baby is served with caramel ice cream, candied popcorn, orange, and topped with edible gold just for that added touch of luxury.
To match the outstanding food menu is a delicious array of exciting cocktails, wines and beer. We highly recommend the White Gold cocktail – an absolutely stunning mixture of Pandan infused Tanqueray gin, coconut rum, pandan syrup, edible gold, lime and vanilla. For gin and tonic fiends, make sure you try this clever twist on the classic - Archie Rose Gin infused with elderflower and fresh lemons, then mixed with tonic and some popping candy.
With great ambience, friendly staff and a delicious menu grounded in authentic Thai flavours paired with modern techniques, local produce and ingredients, LadyBoy presents a very compelling proposition.
Location: 394 Bridge Road, Richmond
Phone: 03 9421 3206
Link: http://www.ladyboydining.com.au/