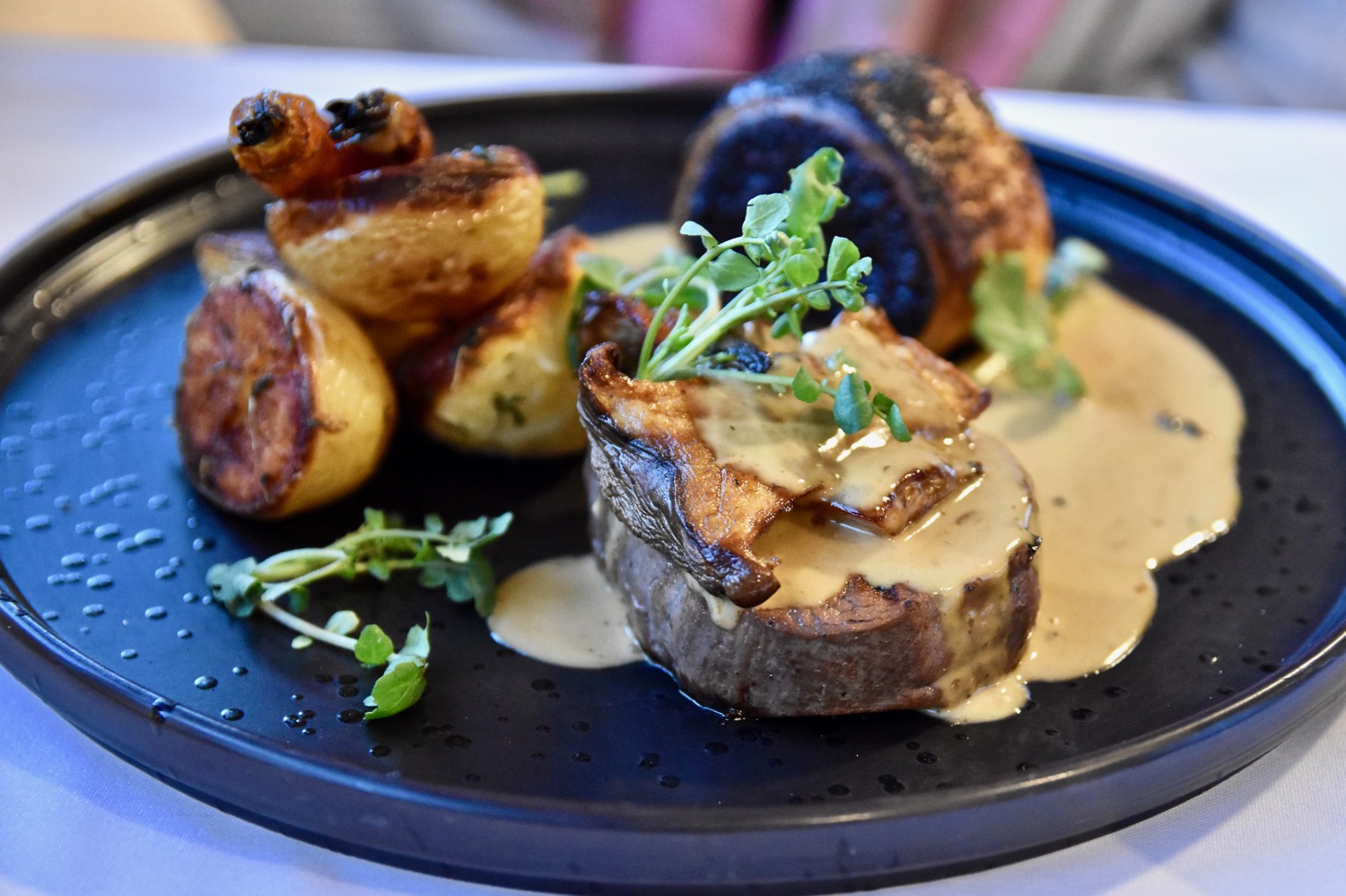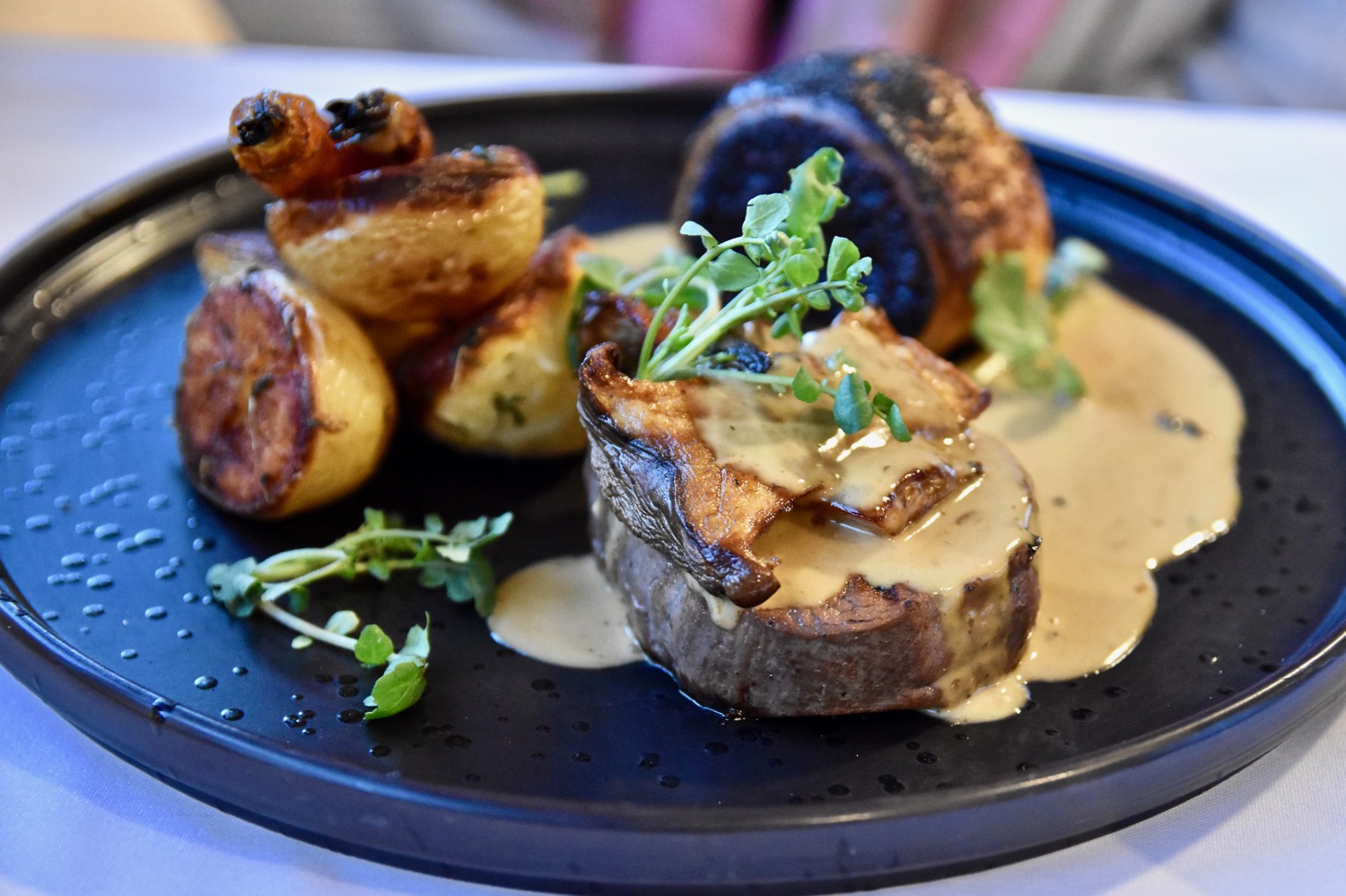 With unparalleled views of the Dandenong Ranges and the Melbourne skyline, SkyHigh is one of Victoria's must-visit destinations.
Less than an hour from Melbourne's CBD, this stunning location also houses an award winning bistro which offers Modern Australian cuisine with magnificent views in a relaxed environment.
We loved tasting our way through SkyHigh Bistro's menu. To start the vegetarian entrée of Grilled broccolini, freekeh, dukkha, shredded baby kale, roast garlic puree pleased. We loved how each element was prepared with care, bursting with flavour and worked wonders together. This was certainly one vegetarian dish that would tempt any carnivore.
For mains the Slow cooked lamb shoulder was stunning. Think melt in your mouth lamb matched with lime pickled pumpkin, pumpkin puree, sweetcorn fritters and garnished with fresh coriander.
The eye fillet steak was another crowd pleaser. Displaying a mastery in the manner the steak was cooked, the inch thick cut of eye fillet steak was cooked perfectly from end to end. A light searing ensured that the steak was lined with a thin crisp layer packed with caramelised beef flavour. We loved the stunning accompaniments of pulled beef croute, roast chat potatoes, watercress, roasted baby carrots, king oyster mushroom and the lovely mushroom jus.
Our evening concluded on a sweet high with a duo of desserts. The Sticky date pudding, butterscotch sauce and vanilla ice cream was wonderfully traditional and comforting. The Poached local stone fruit served with puffed and maple glazed wild rice, almond milk sorbet on the other hand was refreshing and thoroughly modern.
If you haven't already or haven't in a while, we recommend that you take a trip up to stroll through the beautiful landscaped gardens, explore the SkyHigh Maze or take a forest walk under a canopy of Australian eucalypts to work up an appetite before visiting SkyHigh Bistro for a lovely dining experience with magical views.
Location: 26 Observatory Road, Mount Dandenong, Victoria
Phone: 03 9751 0443
Link: www.skyhighmtdandenong.com.au

Where to stay...