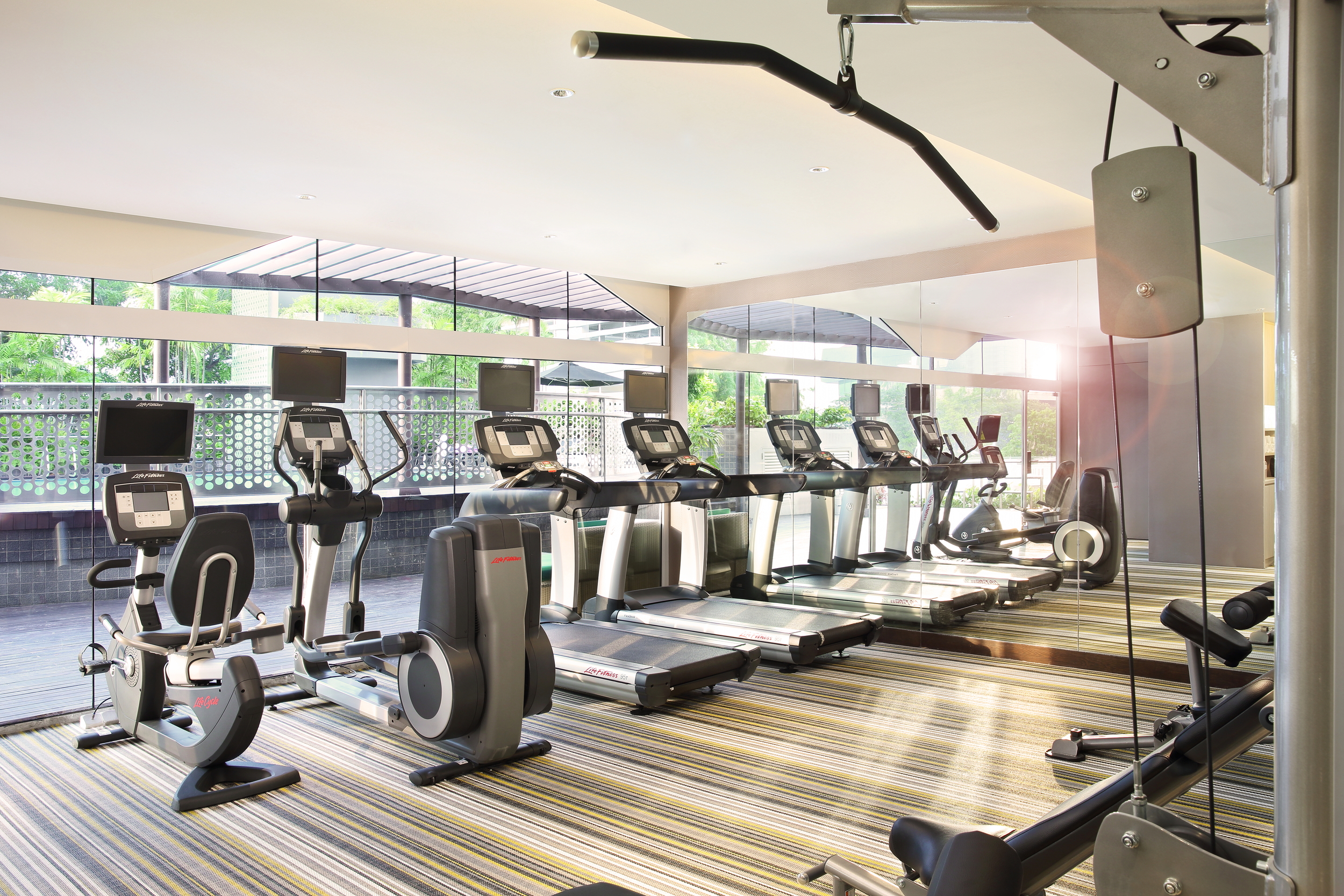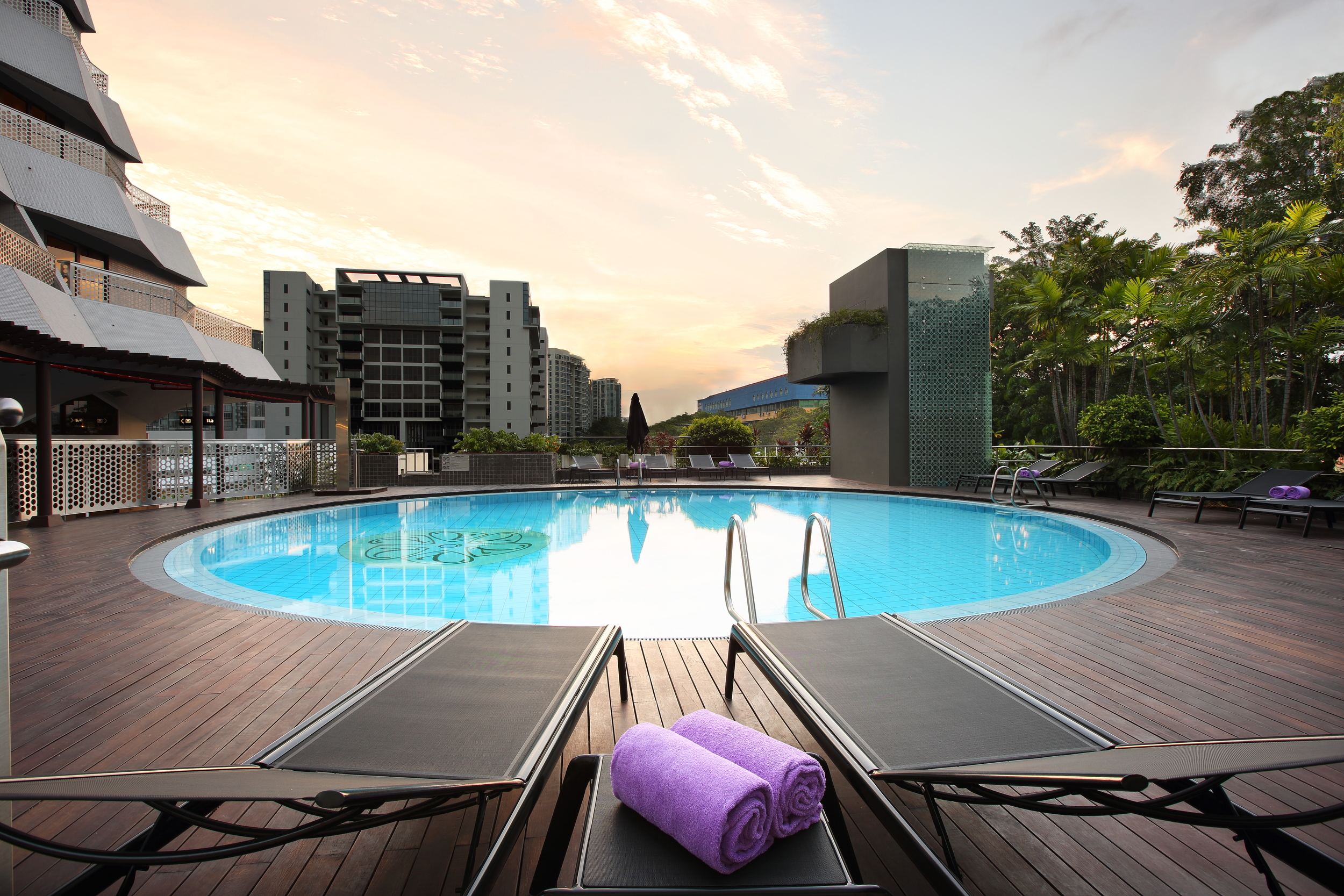 Located in the eastern region of Singapore and a 10 minute drive from the city centre, Village Hotel Katong is Far East Hospitality's flagship Village hotel. The stylish hotel's design harmoniously reflects the strong Peranakan heritage of the surrounding Joo Chiat and Katong districts in Singapore.
Living like a local
Village Hotel Katong is all about one thing - living like a local. Its unique location encourages guests to venture off the beaten track and explore the wonderful local area. Once filled with coconut plantations, Joo Chiat/Katong has since developed into a residential area boasting unique and colourful shophouses and some of Singapore's best places to eat. Katong is home to the Katong laksa and this is a must try during your visit. There are also numerous trendy cafes and other shops selling a wide range of delicious traditional delicacies. Once you have finished indulging in all the cuisine this foodie haven has to offer, there are many shops selling traditional Peranakan wares and handicraft to explore.
After being whisked to Village Hotel Katong from the airport by the complimentary airport shuttle service, we checked into our luxurious Peranakan Club room which was superbly appointed and absolutely enormous! As well as the usual amenities you would expect from a hotel of this quality, our room boasted an in-room bath tub (so you can watch tv while having a bath!), a rain shower in the bathroom and a Handy Phone. The Handy Phone is a complimentary smartphone provided by the hotel which comes with unlimited mobile internet access and unlimited local and international calls - it was an absolute lifesaver and made our stay in Singapore so much easier.
Village Hotel Katong also boasts a wonderful restaurant which is aptly named Katong Kitchen and boasts a range of local delicacies. You can read all about Katong Kitchen here.
Without exception, the hotel staff were friendly, efficient and professional. During our stay we also had access to the Peranakan Club Lounge. The Peranakan Club Lounge was a fantastic place to unwind over snacks and refreshments throughout the day, particularly between 6 and 8 pm when club members have access to an open bar.
We absolutely loved our stay at Village Hotel Katong and highly recommend it for those wanting to venture slightly off the beaten track.
Village Hotel Katong details:
25 Marine Parade, Singapore 449536
Phone: +65 6344 2200
http://www.stayfareast.com/en/hotels/village-hotel-katong
CURRENT PROMOTION: FAR MORE SINGAPORE
Far East Hospitality have a special offer available for Australian travellers who book at any of Far East Hospitality's 10 hotels or serviced residences in Singapore from now until 25 December 2016. As part of the promotion, guests receive:
• Breakfast
• Unlimited Internet access
• Guaranteed late check-out till 6PM
• Complimentary do-it-yourself hop-on hop-off city tour
• Complimentary EZ-Link cards for two to travel on buses and trains
• Complimentary "Far More Singapore" branded tote bag
• Complimentary SGD$30 voucher at either Food Republic OR Far East Shopping Mall